Står den på fejring i weekenden? Hvis ja, så er vores peanut karamel raw cake oplagt til en plads på bordet. Dekadent og fyldig, peanuts og maca pirrer dine smagsløg, og du vil få svært ved kun at spise et stykke. Men som med de fleste raw cakes, så mætter den godt, så vent lige de famøse fem minutter, før du tager det ekstra stykke. Hvis du ikke venter og får mavepine, så er det ikke vores skyld 😉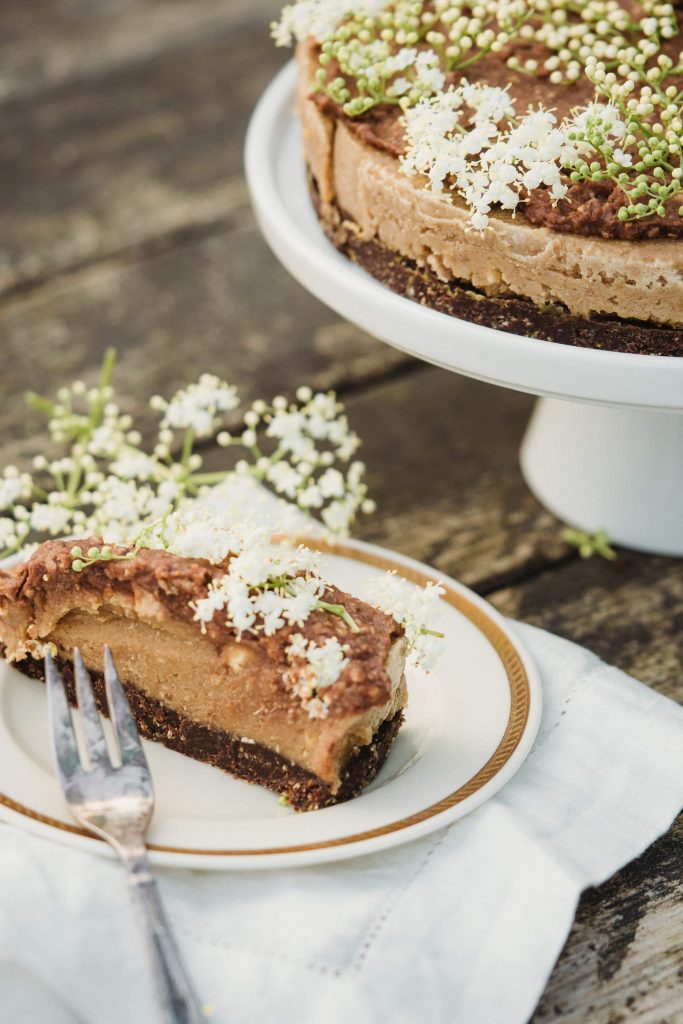 Kagen kræver lidt forberedelse så gå i gang dagen før. Sæt cashewnødder og chufanødder til creme 1 i blød. De kan fx sagtens stå natten over.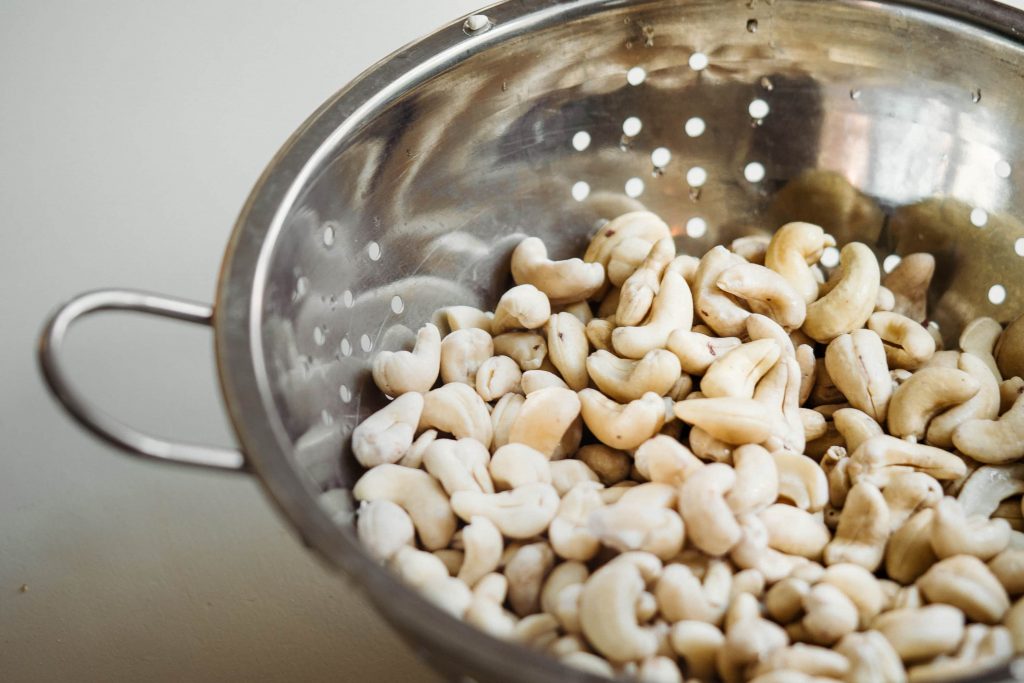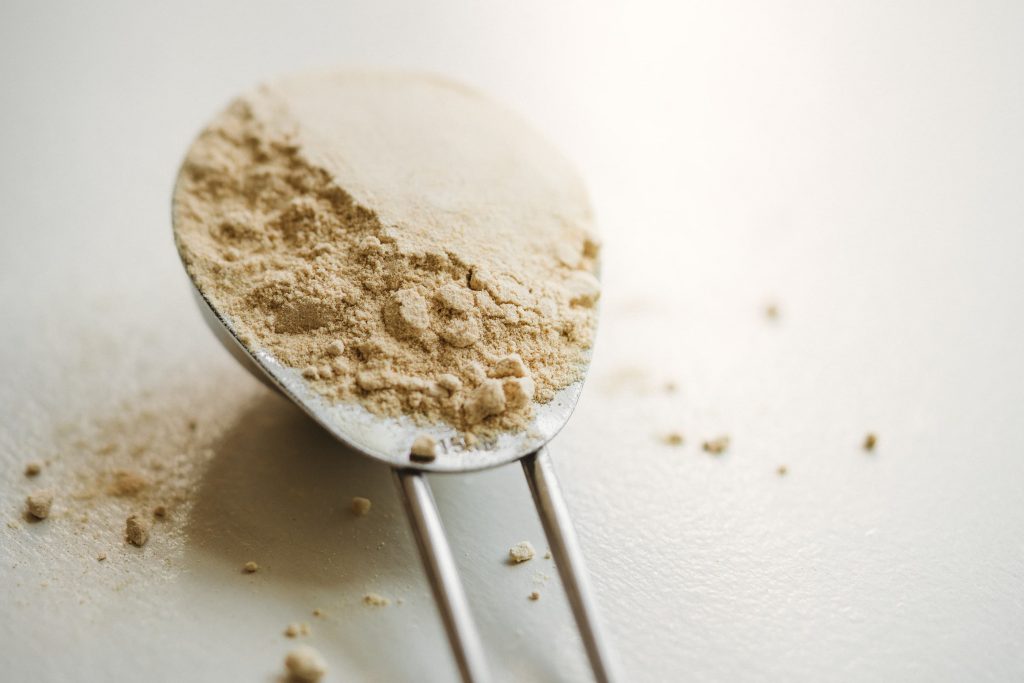 Lav bunden ved at køre alle ingredienser på en foodprocessor og fordel den ud i en springform beklædt med bagepapir. Sæt den på køl mens du laver resten.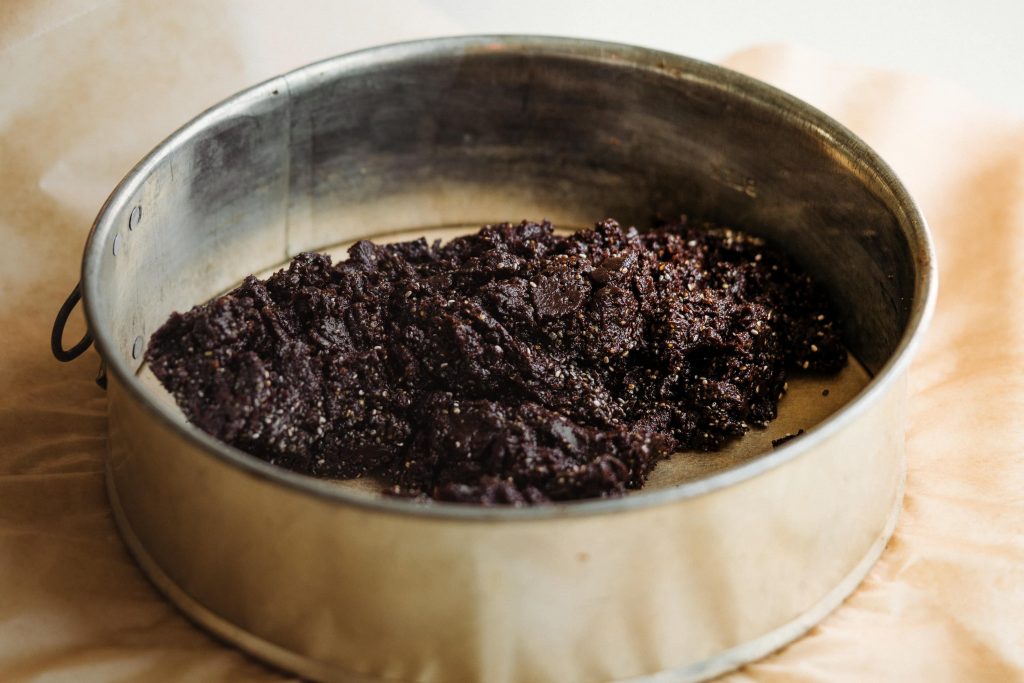 Til creme 1 blendes alle ingredienser i  en blender eller foodprocessor. Blend så den bliver helt, helt fin. Fordel den udover din bund; den er ret grov i det, brug evt. en spatel med vand til at glatte den jævn. Sæt den i fryseren, mens du laver creme 2.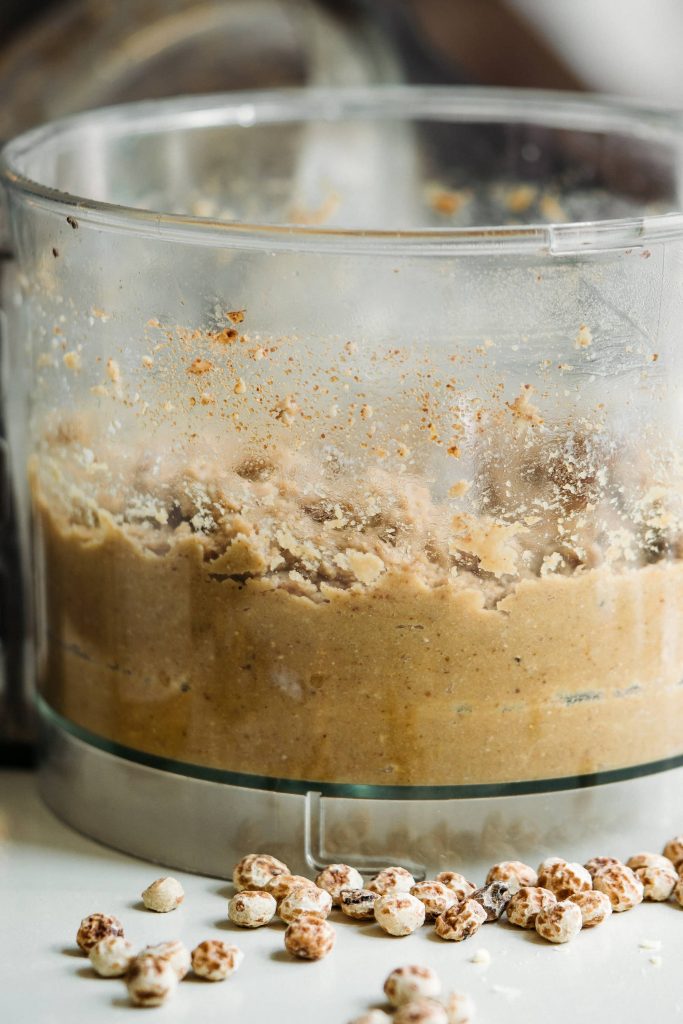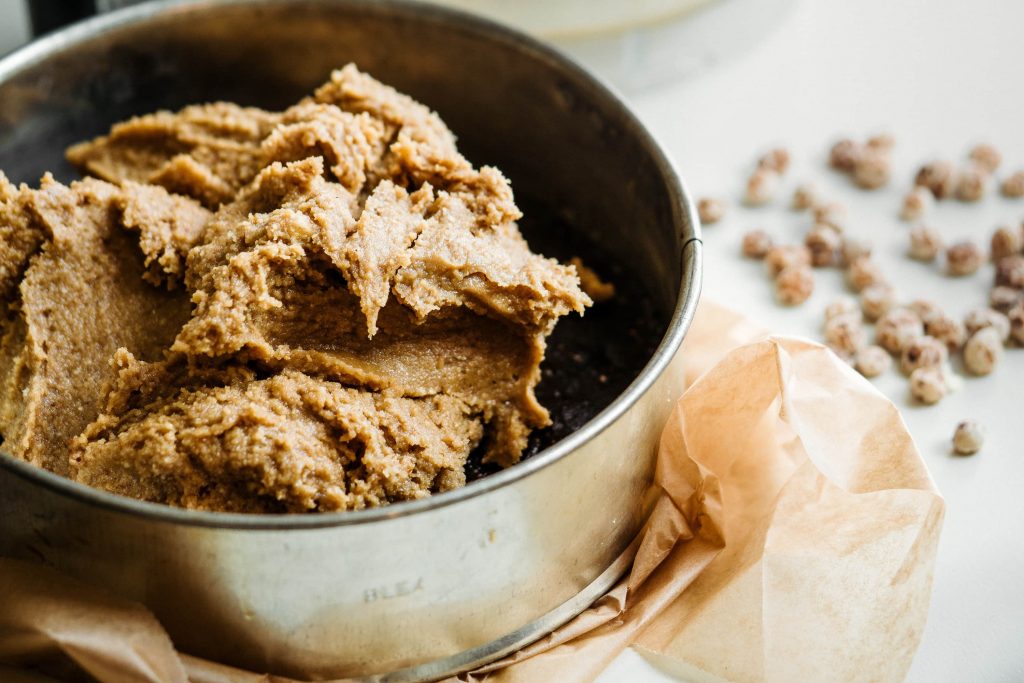 Til creme 2 er der samme fremgangsmåde som creme 1 med undtagelse af chufanødderne, som du hakker og tilsætter til sidst. De er hårde, så en blender er ikke glad for dem. Til gengæld knaser de dejligt, når du sætter tænderne i kagen. Fordel cremen udover kagen, som har stået i fryseren. Sæt derefter på frys i et par timer indtil du kan løsne kagen helt fra springformen. Det kan kun lade sig gøre, når kagen er noget frosset. Server ved køleskabstemperatur. Den kan fint opbevares på køl efter den har været frossen.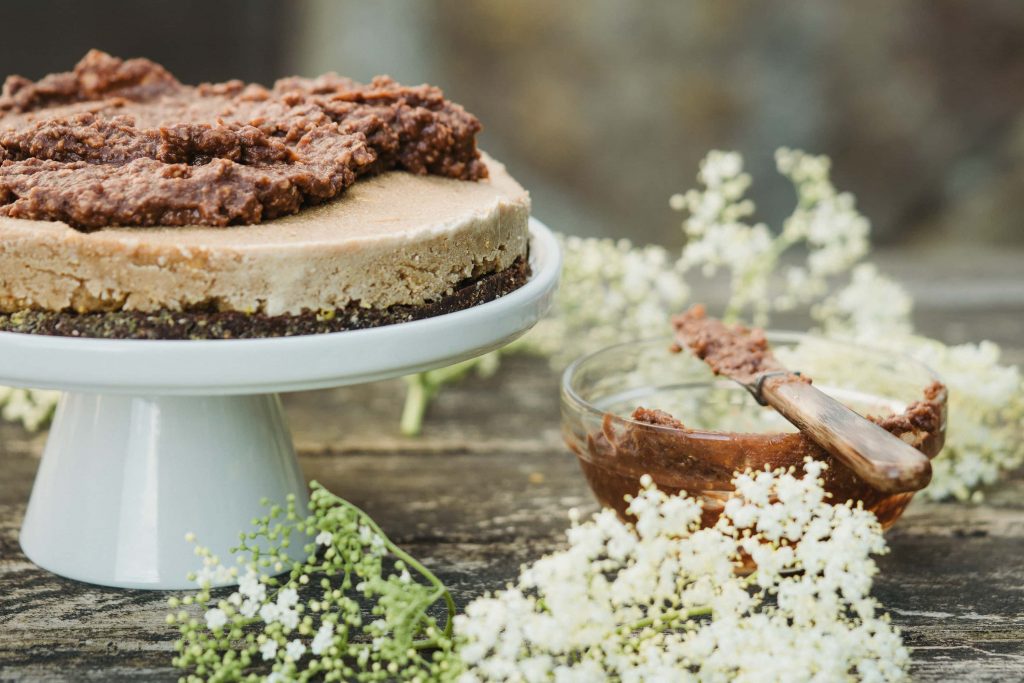 OPSKRIFT
BUND
I dl chiafrø
1 dl incabær (eller rosiner)
1 dl tørrede abrikoser
1 dl kakaopulver
1 spsk maca pulver (kan udelades)
1 spsk kokosolie
CREME 1
5 dl cashewnødder, udblødt i mindst 4 timer
1 dl chufanødder, udblødt sammen med cashewnødder
4 spsk peanutbutter
1 spsk kakaosmør
2 spsk kokosolie
2 spsk lecithingranulat
2 spsk fintmalede loppefrøskaller

 

1 dl vand
CREME 2
150 g dadler
1 dl hakkede chufanødder

 

1 spsk kakaopulver
2 dl vand
1 spsk maca pulver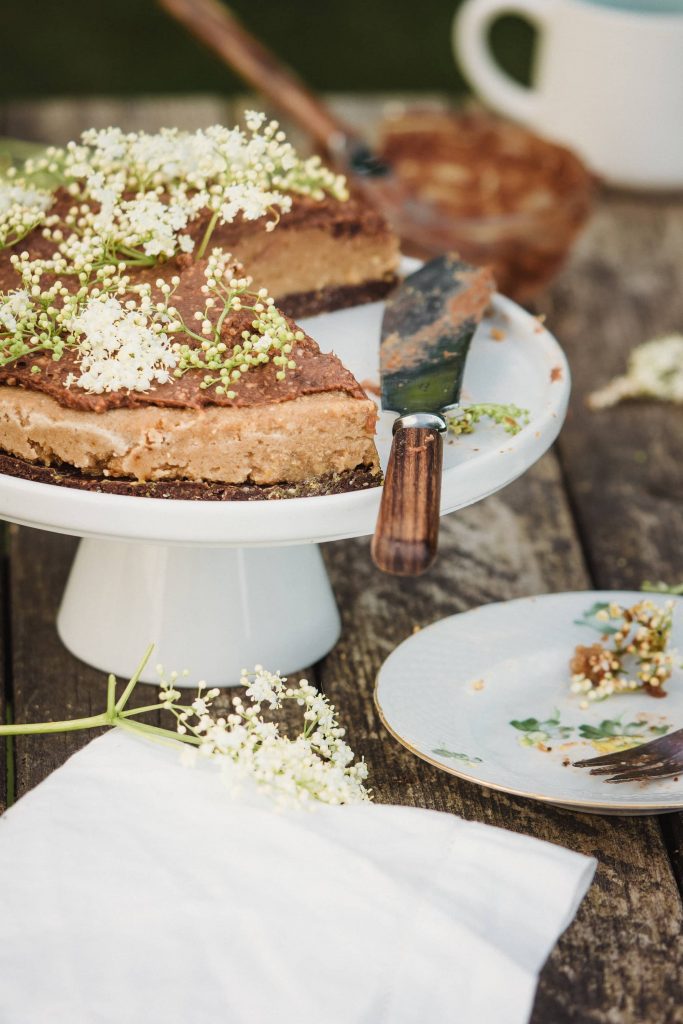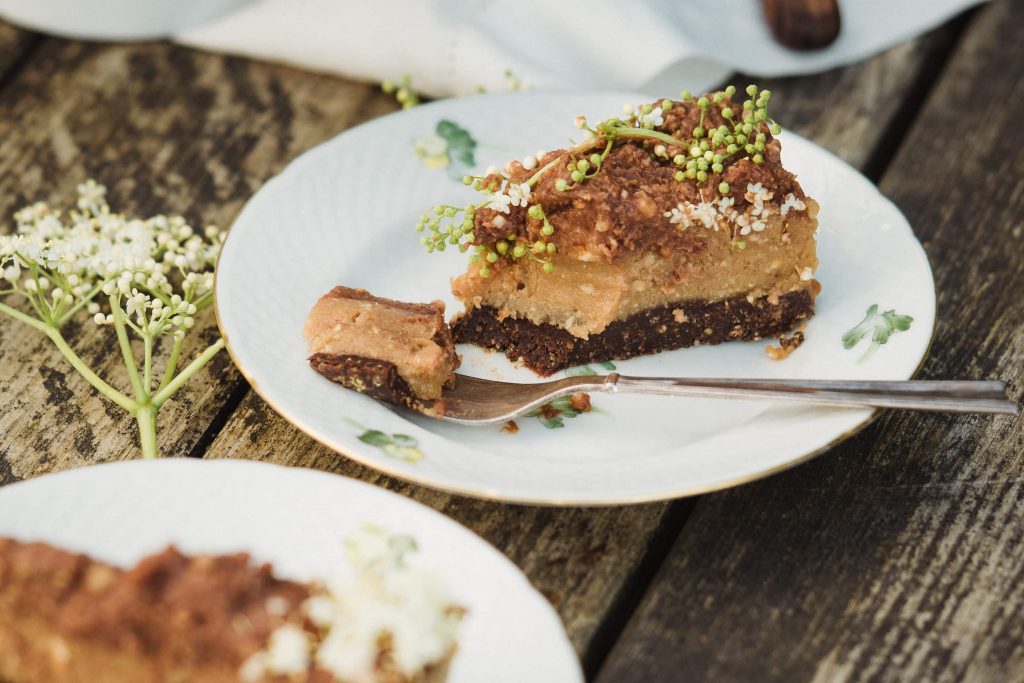 Udviklet af Ida Ege
YOU MIGHT ALSO BE INTERESTED IN...
Cellulite or cellulitis is a deep/old inflammation in the skin's connective tissue. The body is...