Veganske morgenboller
Hvis du er en af dem, der ikke tåler æg eller generelt bare spiser vegansk, så har vi her en opskrift på nogle boller, der smager skønt og som ikke smuldrer.
Hvis du ikke er vant til at bage uden æg, så kan vi afsløre, at det kan være en fin balancegang at få bagt brød, der hverken smuldrer eller er våde indeni. Men ikke disse boller, de er helt perfekte i konsistensen, og så har de tilmed en sprød skorpe.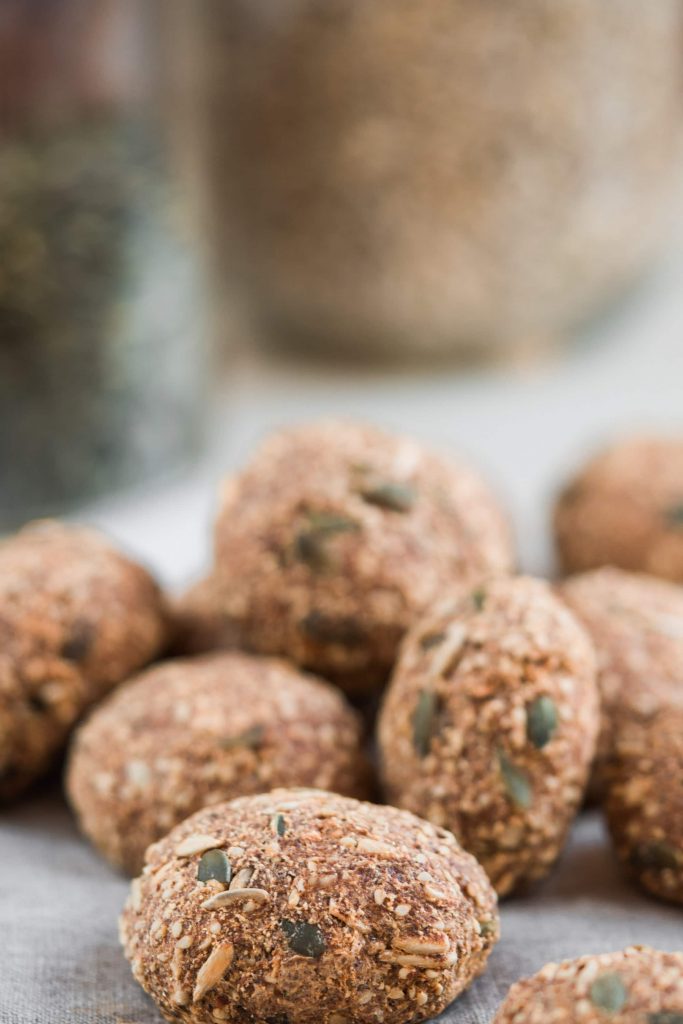 Det, der holder bollerne sammen her, er en kombination af den gule fiberhusk, kværnede chiafrø og aquafaba, som er den tykke lage fra en dåse bønner. Denne lage er en rigtig god erstatning for æg, når du bager, så kom bare i gang med at eksperimentere med aquafaba i dine opskrifter. Sørg dog for kun at bruge lagen fra dåser, der ikke indeholder BPA eller andet skidt.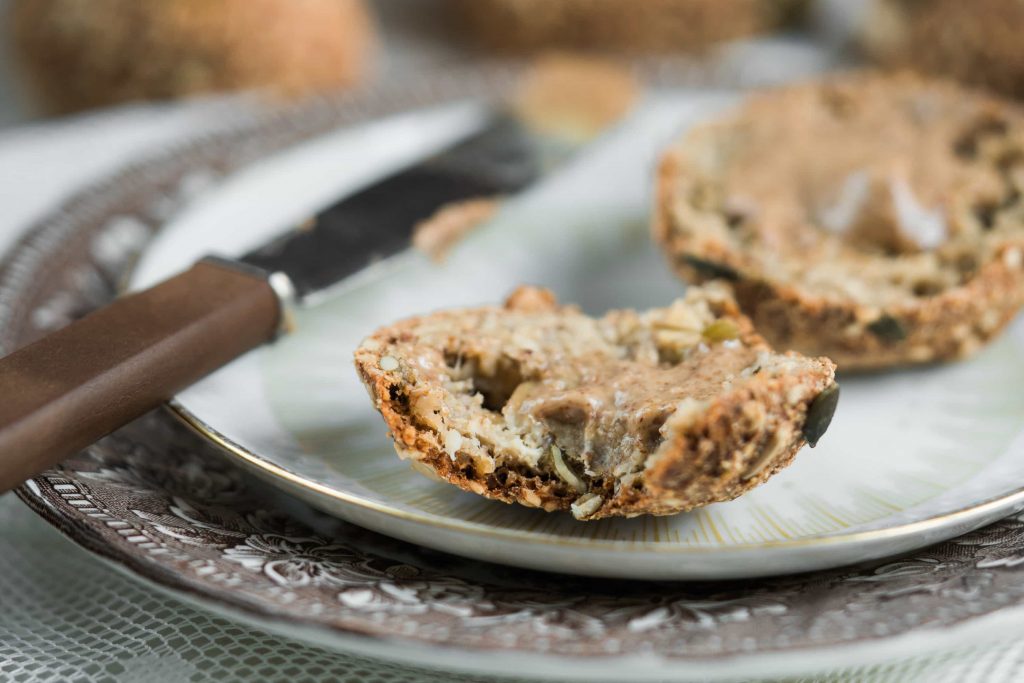 Bollerne bliver først helt faste indeni, efter de har stået ude og køle af, så hvis du vil spise dem lige fra ovnen, kan de føles en lillebitte smule svampede indeni; det gør absolut intet for smagen, det er mere, så du ved, at de skal stå lidt for at få den rette konsistens 🙂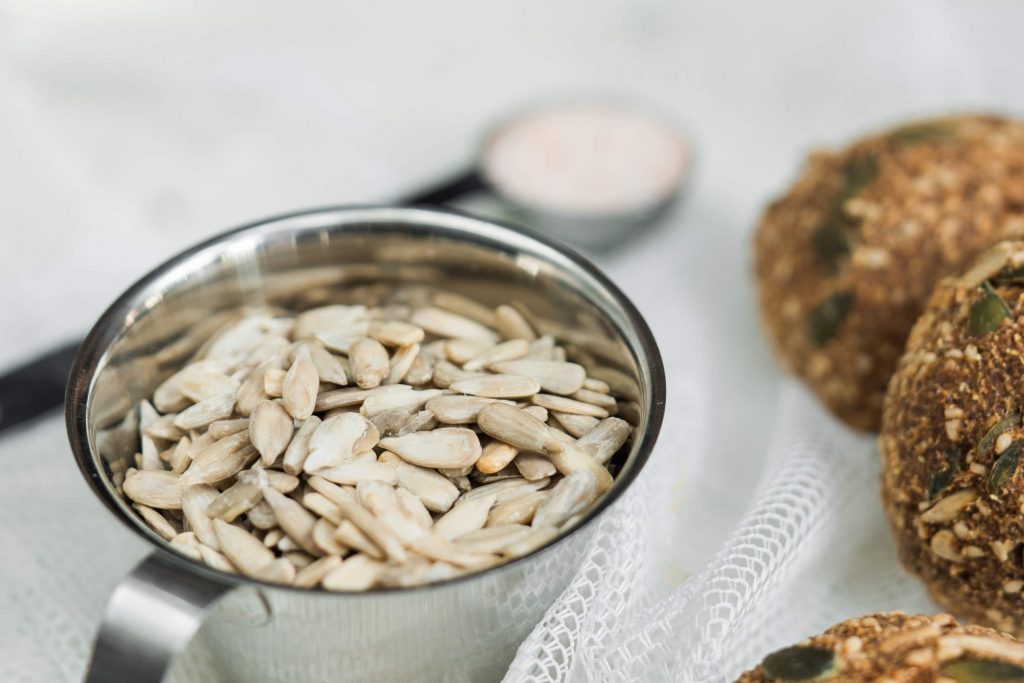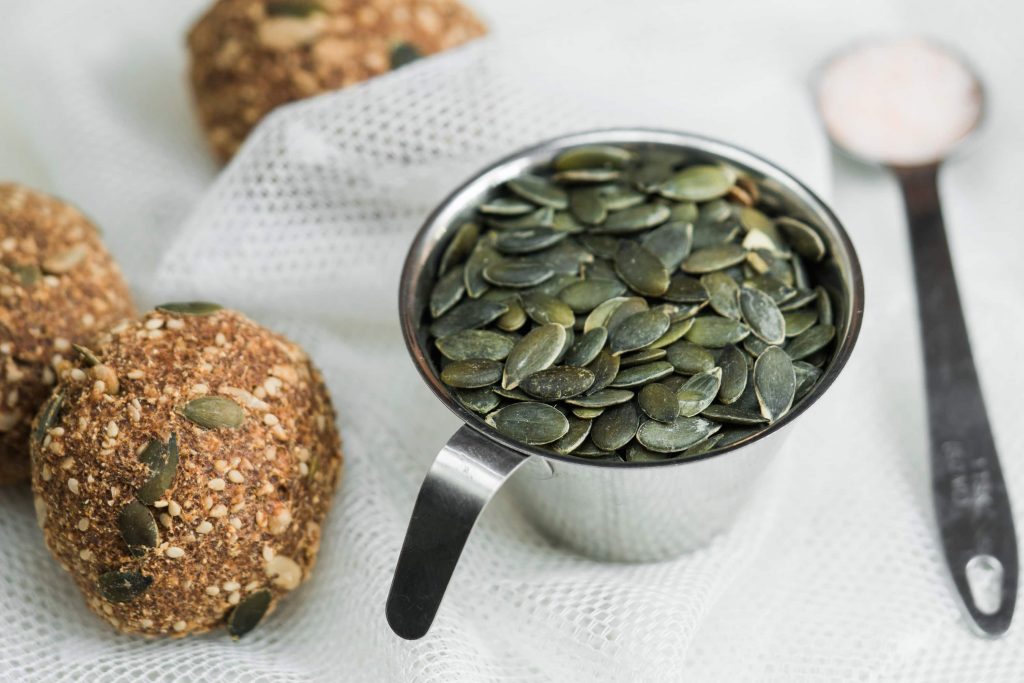 Tænd ovnen på 180 grader varmluft. Bland alle ingredienser i en stor skål og rør godt rundt. Dernæst skal der formes små boller, som du fordeler på en bageplade. Bag i 15 minutter og skru så temperaturen ned til 150 grader almindelig ovnvarme (ikke mere varmluft) og bag yderligere 110 minutter. Tjek gerne efter en time og 20 minutter, men de skal bages i lang tid, hvis de ikke skal være våde indeni.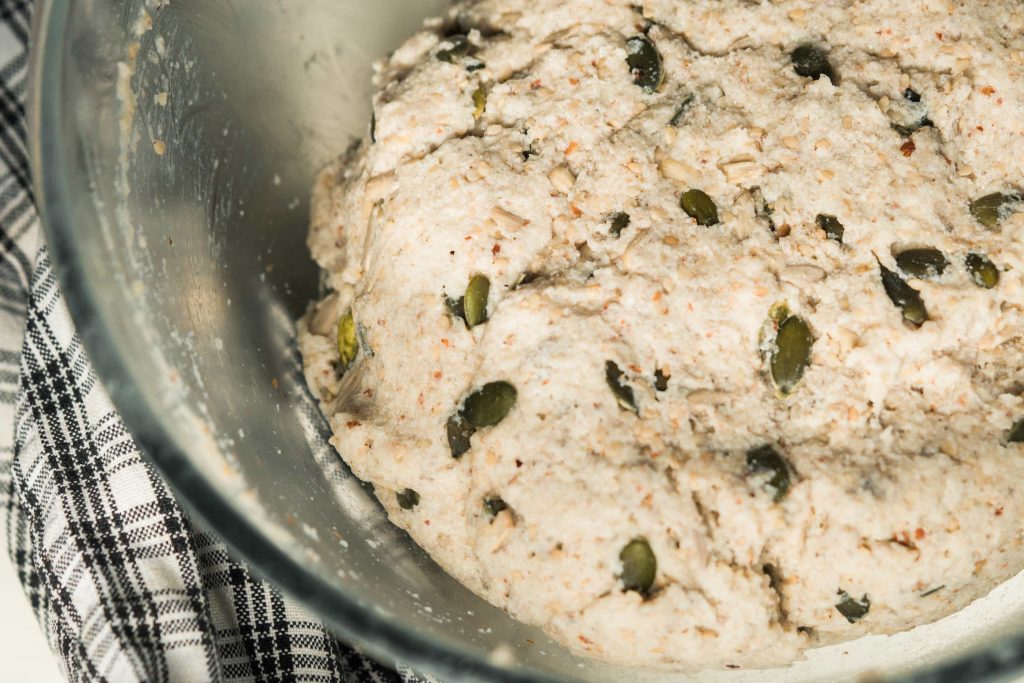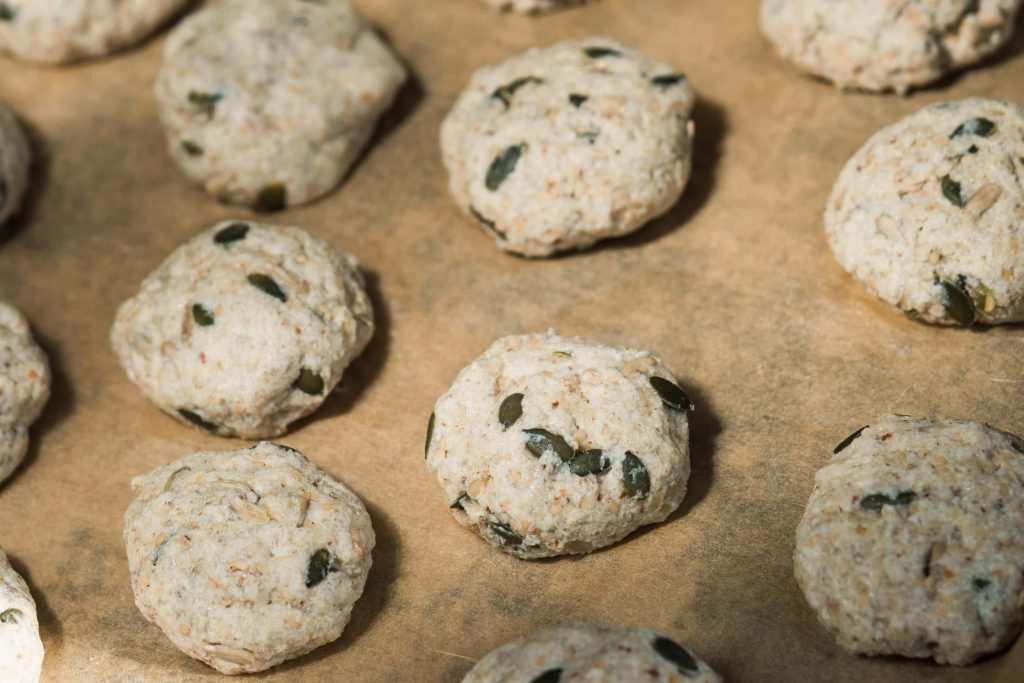 Holder sig bedst i køleskabet i op til 5 dage. Kan også sagtens fryses ned. Bliver i øvrigt meget lækre efter en tur i brødristeren 🙂
BOLLER 18 STK
1 dl sesamfrø
1 dl solsikkerkerner
1 dl græskarkerner
1 dl quinoamel eller kikærtemel
1 dl mandelmel (kværnede mandler)
2 spsk kværnede chiafrø
2 spsk gul fiberhusk (den til bagning)
1 spsk proteinpulver med vaniljesmag
Aquafaba fra en dåse bønner (det er lagen)
5 dl vand
1 tsk salt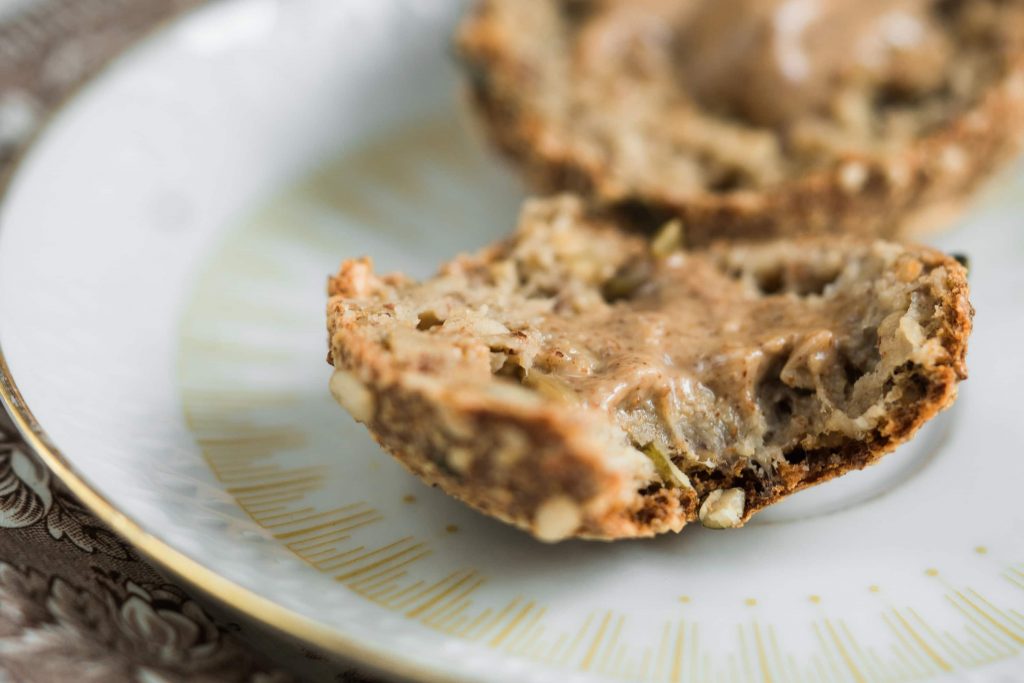 Udviklet af Ida Ege
YOU MIGHT ALSO BE INTERESTED IN...
Why is it you have the need to overeat and cravings? I think it's a...
Written in
Blog
,
Bread
,
Breakfast
,
Brød
,
Diet
,
Morgenmad
,
Opskrifter
,
Recipes
CURRAME STIL
,
MORGENBOLLER
,
VEGAN
,
VEGANSKE
,
VEGANSKE MORGENBOLLER